Curl Up For The Sweetest Dreams!
When it comes to happy zzz's and healthy kids, it doesn't get any better than the Curl Up® toddler pillowcase.
Love-made to fit 13" x 18" baby pillows, 14" x 19" youth pillows, and 16" x 20" junior pillows, the Curl Up® pillowcase for kids will help your little dreamers fall asleep faster and sleep better – every single night! 
Our motto is simple: Every Sleep Counts! Help your child sleep like a baby – starting today!
Innovative envelope design will fit 3 different sizes of children's pillows. Cover your toddler, youth, and junior pillows with the Curl Up versatile pillowcase today!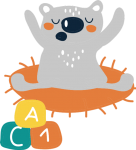 Cute Unisex Patterns For Boys & Girls
Perfect for both boys and girls, our adorable gender-neutral pillowcase features sleepy bunny, koalas, bears, squirrels, and hedgehogs that will help your toddler sleep better.
Velvety-Soft, Comfy & Hypoallergenic
Your kid's wellbeing is our TOP priority.  Our non-toxic pillowcase for toddlers is made from breathable, allergen-free, and GOTS-Certified organic cotton.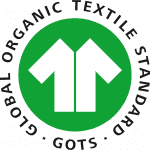 testemonials from real customers
Sweet Dreams Are Made Of This; Organic Cotton For Endless Hours Of Happy Zzz's!
THE GIFT THAT KEEPS ON GIVING… Zzz's!
Surprise every new parent or treat your little sleeper to a one-of-a-kind pillow case. The custom kraft paper package will add style points to your gift and make all heads turn!
MAKE AN IMPACT
Help a child in need dream of a better tomorrow with Curl Up®! We proudly donate a piece of "Curl Up Magic" to underprivileged children with every purchase because every child deserves a bit of magic!
GROW WITH YOUR BABY
No need to change pillowcases every few months. Get a bigger bang for your buck with the Curl Up® pillow cover, which will comfortably fit 3 different children's pillow sizes.